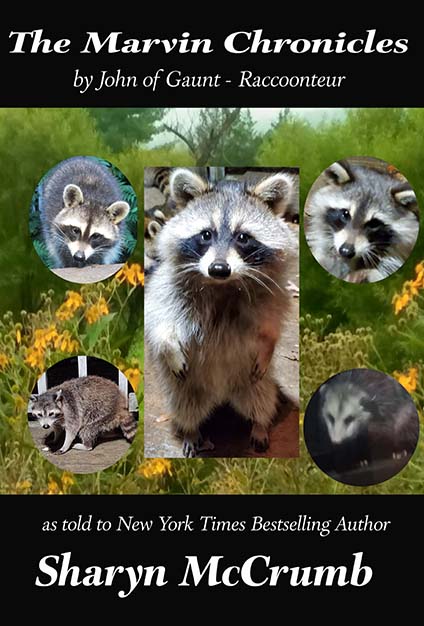 ---
Order Now
The Marvin Chronicles is available in trade paper, with full color illustrations. Blackacre Press- ISBN 978-1-7376328-01
Signed Softcover, $22.00 plus $4 domestic shipping. Virginia state sales tax added to orders shipped to Virginia addresses.
Quantity:
Told by the family's Raccoonteur John of Gaunt
The stories recount the adventures of baby raccoon Marvin and his sisters, his grandmother the old Duchess, Frostkin the possum, Major the bear, and the rest of the inhabitants of the woodland, as well as the lore and legends of Raccoons, the tricksters of the eastern tribes of their first human neighbors.